We'll take you to the next level of show experience
Imagine a whole new way of displaying an emotion, a message, …
Create a moving light-matrix in the sky… yes! the sky is not the limit here…
Indoor & low altitude lighting drones
Matrix droneshows proudly presents in – & Outdoor low-altitude lighting drones. Our new lighting drones can be used in any indoor venue & outdoors where GPS based drones can't fly like stadiums, tennis courts,… Matrix droneshows has now a solution for every situation. .
Drone shows (also known as drone display or drone light show) is the use of multiple unmanned aerial vehicles(drones), often quadcopters, flying in a coordinated fashion with light fixtures attached. They are  equipped with multiple LED, and the display held at night.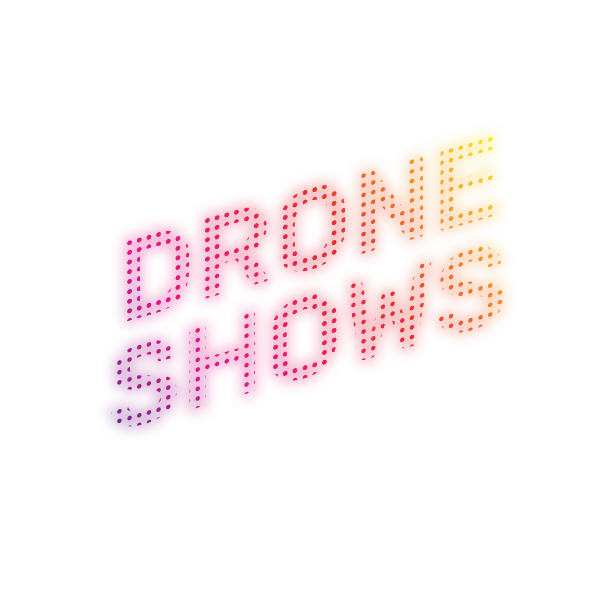 Matrix drone shows is the new born child of Art Of Confusion and 7theaven. As specialised companies we provided numerous shows with sound, light and special effects. With this technology we want to push it even further than the existing knowledge.
NEXT LEVEL SHOW EXPERIENCES
 A drone-lightshow is as least as impressive as a fireworks-show, without the pollution and noise. The great advantages of working with drones are the  very small footprint on the environment (0%), you can unlock all your  creativity.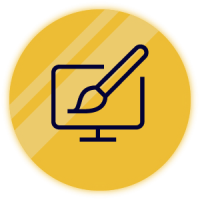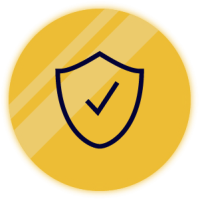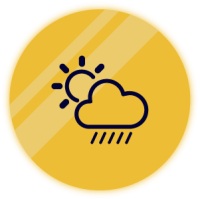 Works in different conditions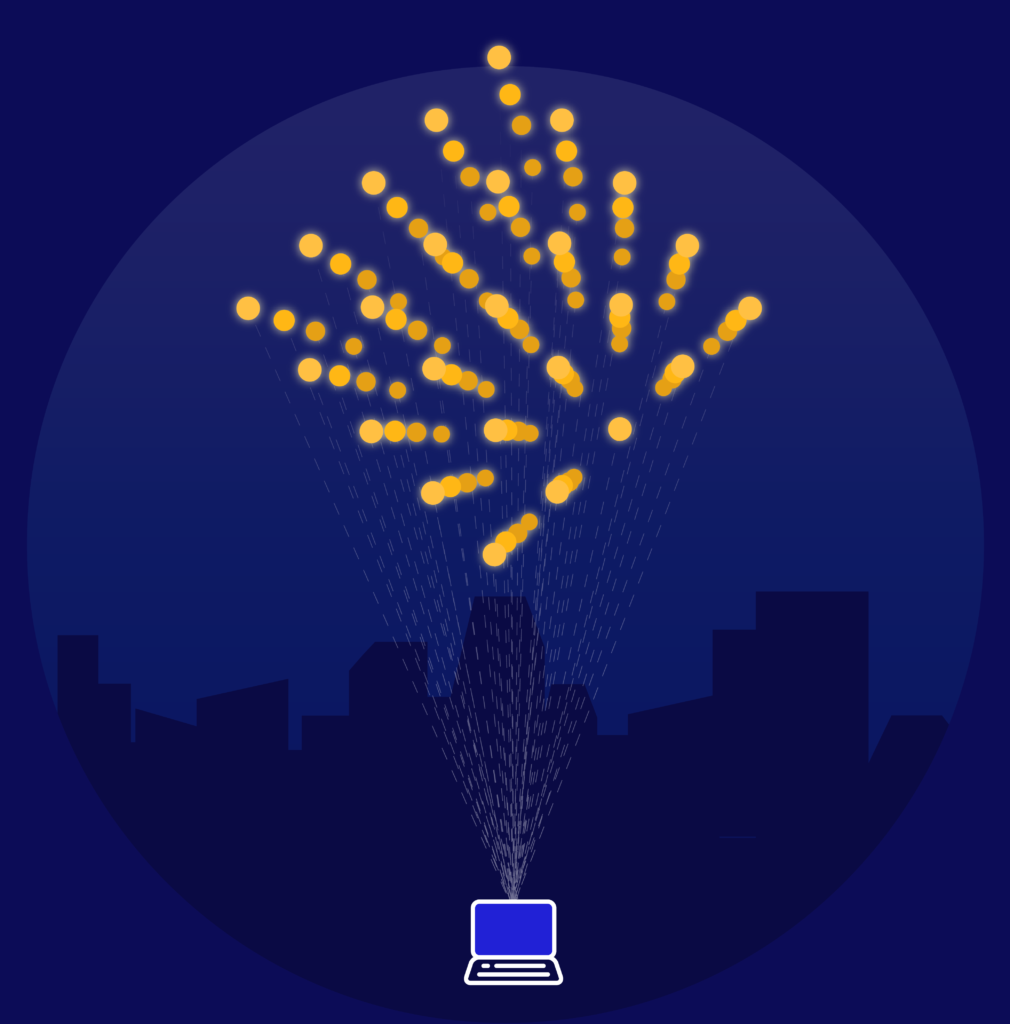 All drones get their show onboard and will act as an individual part in the show but they remain in contact with the central groundstation.
There's a constant monitoring of each drone when the're airborne.
A drone show at your event?
A drone show is the sustainable alternative to traditional fireworks to blow your visitors away – without noise.
A drone show is suited for…
Ready to schedule a drone show?